Sports
The holistic educational program of any top school should reflect a balance between academic, cultural and sporting activities, and Hellenic Academy endeavours to remain at the cutting edge of each of these pursuits.
The comprehensive sporting programme offered at the Academy is delivered in a dynamic environment that promotes sporting excellence, character development, healthy competition, and enjoyment.
We focus on delivering a programme that fulfills the needs of all pupils, those who aspire to excellence in their chosen sport, as well as those whose primary objective is to participate and develop themselves through sport and physical exercise. For those aspiring sportspeople, the Academy offers a strength and conditioning program, on site sports therapy clinic and international standard coaching.
The Academy boasts a strong sports department made up of passionate and committed sports professionals who deliver 14 sports across the three terms. We consider our program to be innovative and forward thinking, and a significant investment has been made in our sports facilities, which has allowed us to regularly host local and international competitions.
The benefits that the sporting program has to the holistic development of our pupils is clear to see. The wide ranging sport events bring the students together as competitors and spectators. We are proud to see how many of our pupils graduate to national representation.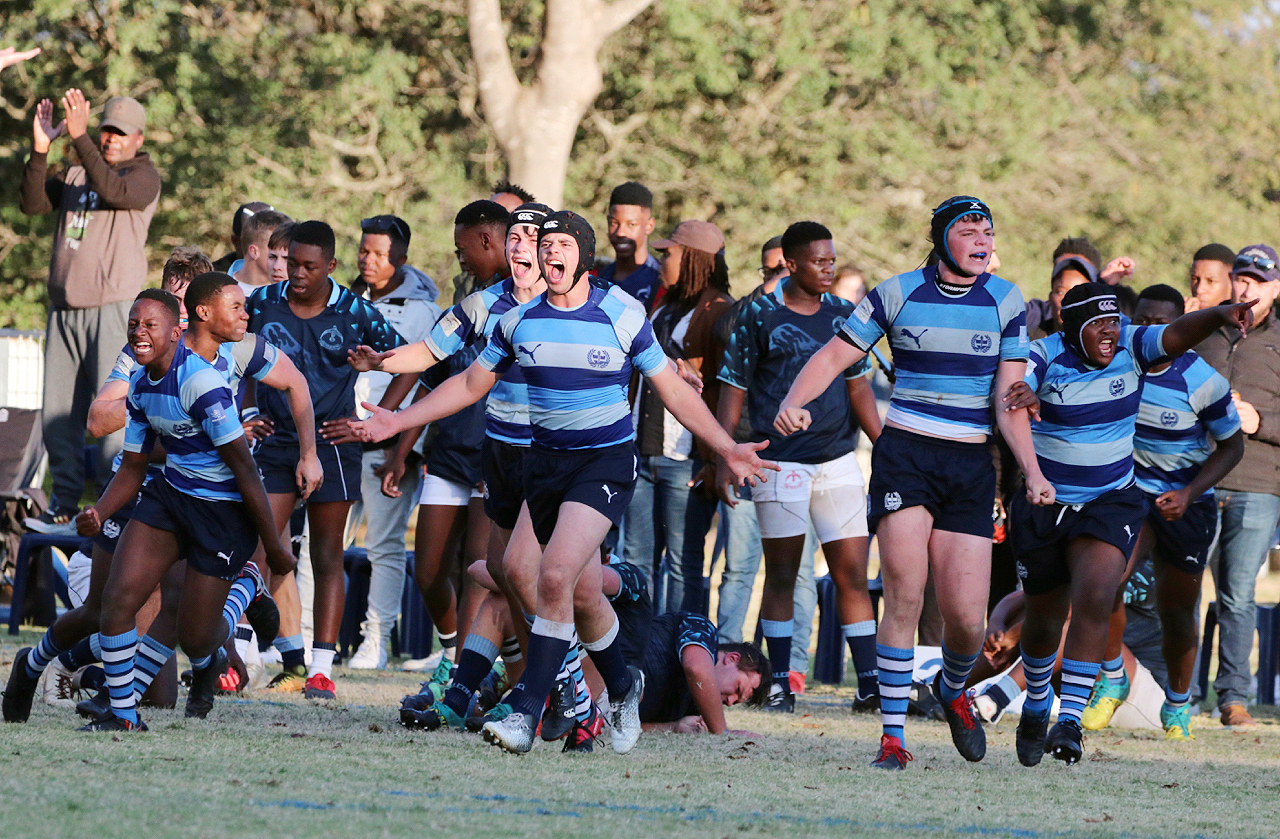 Archery
This popular sport has been a mainstay of the Academy sports timetable with many pupils graduating from our Primary School as highly accomplished archers.
A purpose-built range was developed several years ago to further support the continued growth of Archery at the school. Being an Olympic sport, this discipline offers so much opportunity to our aspiring archers who put in many hours of practice.
Our qualified coaches offer a range of target opportunities and we host a number of school tournaments. The Academy is proud of the number of its pupils who represent Zimbabwe teams in international competition.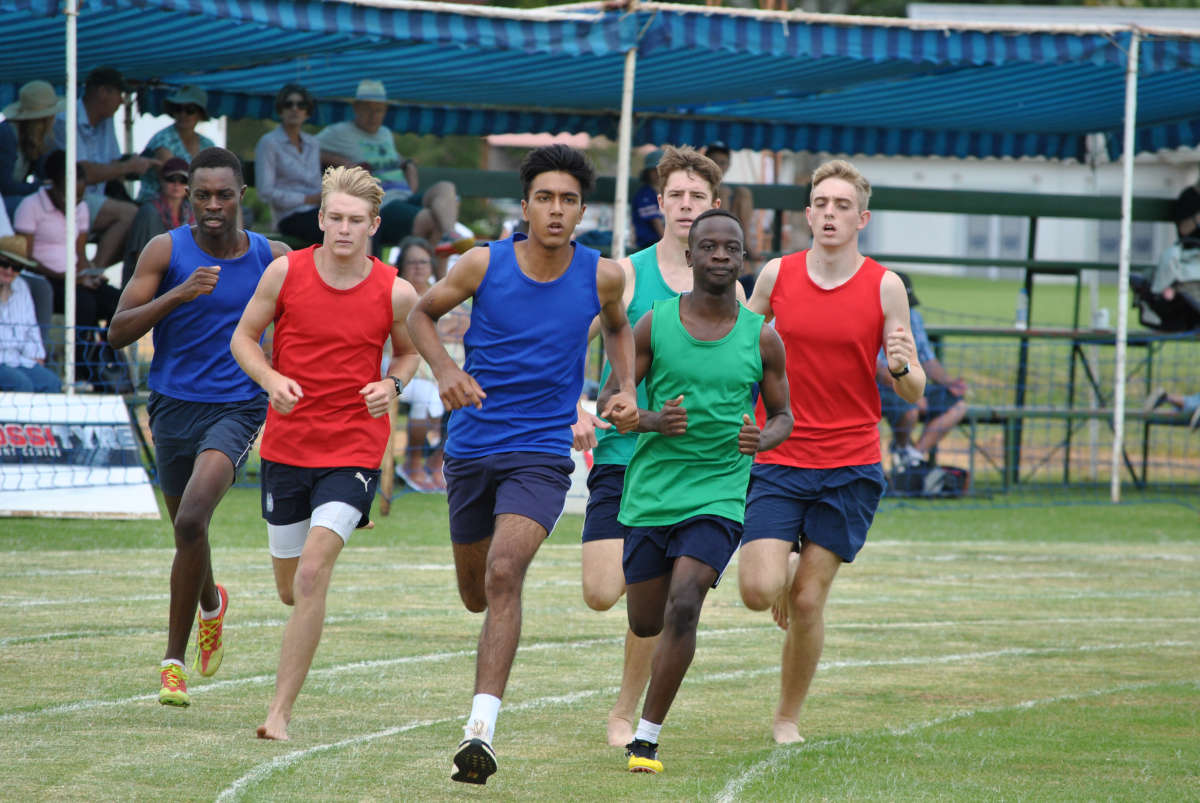 Athletics
Athletics at the Academy offers a wide range of track and field disciplines.
Practices take place in and around the vicinity of our 400m track on the school campus, where our experienced coaches have developed the sport significantly, which has resulted in a steady increase in students being selected for zonal, provincial and national teams.
Our coaching teams boast some of the best coaching talent in the country and regions having prepared our athletes to achieve medals in a number of competitions and, in particular, the African Junior Championships.
The Annual Inter-House Athletics Day is one of the highlights of the Academy's First Term Calendar with over 100 events during the day. Thereafter the Academy athletics teams are selected and we field teams at various inter-schools events during the second half of the term where we have enjoyed ever-improving results.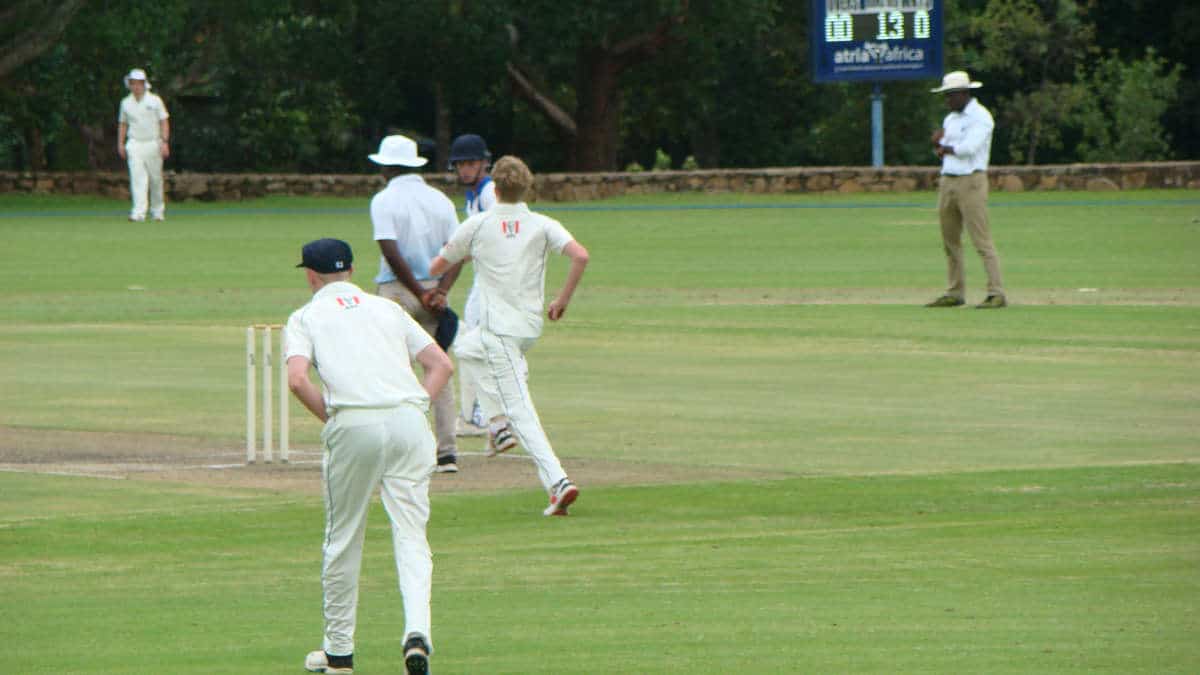 Cricket
Hellenic Academy Cricket was founded in 2008 and has seen a steep growth curve into a very competitive cricketing school boasting a full fixture list of the top cricket playing schools in the country and has registered wins over each school in Zimbabwe.
Cricket at Hellenic Academy is offered to all age groups and our teams play all formats of the game in both the first and third term where we play T10, T20, 50 over and Declaration cricket. Exposure to all forms of the game ensures that our players adapt to the different styles of the game and it also provides them with the variety that stimulates their continued interest.
Our experienced, disciplined and very accomplished coaches invest many hours into our cricketers Hellenic Academy has 8 all weather cricket nets, 2 of which are indoor nets allowing us to run productive sessions during wet and rainy conditions. Hellenic has 4 cricket fields, the most recent field being the 1st team cricket field, which has a table that can accommodate 8 grass pitches. The Academy hosts a number of floodlit cricket events each year.
We are immensely proud of the number of our boys who have represented Zimbabwe at various age group levels.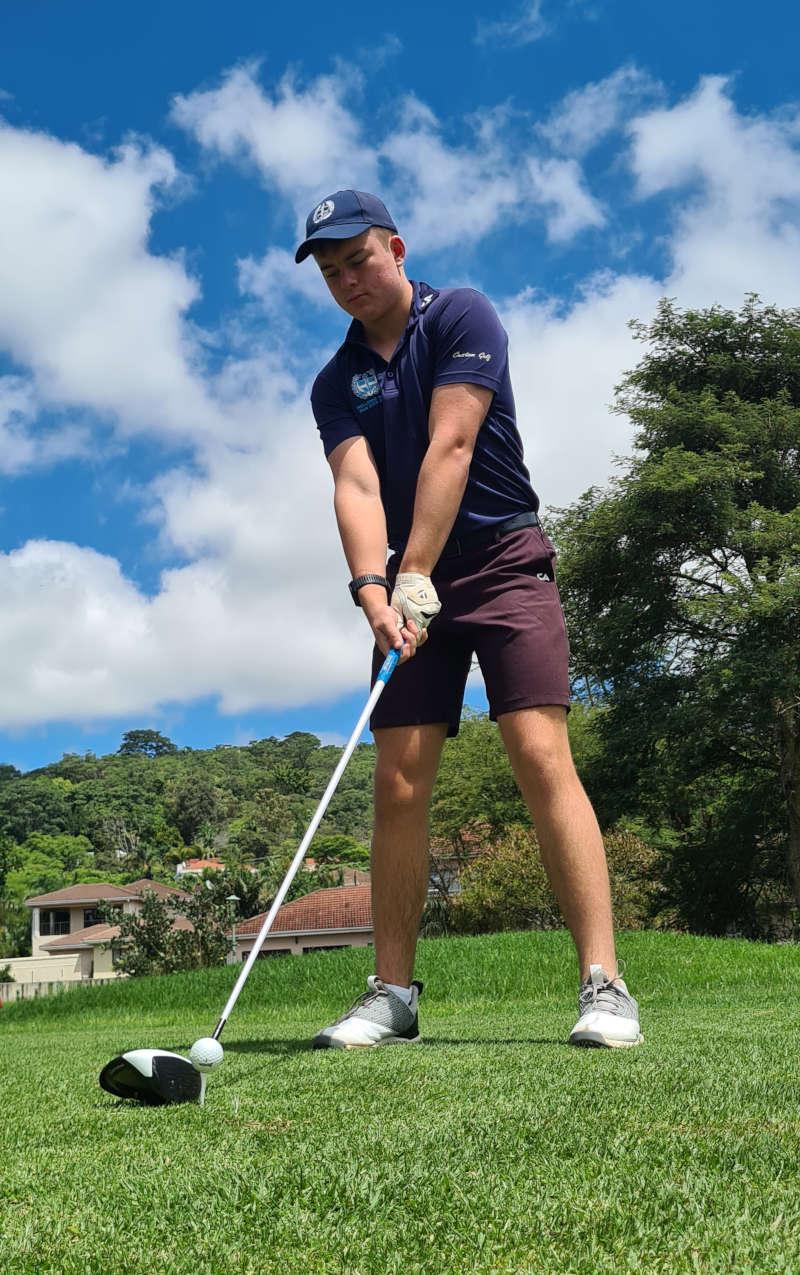 Golf
Golf at the Academy has grown steadily over the last few years into a team that has won the Zimbabwe Inter-schools competition, winning all 3 divisions.
We have the use of the internationally recognized Royal Harare Golf Course for our young golfers to practise on. In addition, we play tournaments both within Harare and further afield.
In 2018 the school hosted the first Hellenic Academy Golf Championships, which was held at the Borrowdale Brooke Golf Course. This event injected even more interest into the game amongst our younger pupils, and in future we anticipate having more players enter.
Our pupils benefit from instruction from professional golf coaches who are resident at Royal Harare, and the Academy is proud of the number of pupils who have gone on to win age group competitions.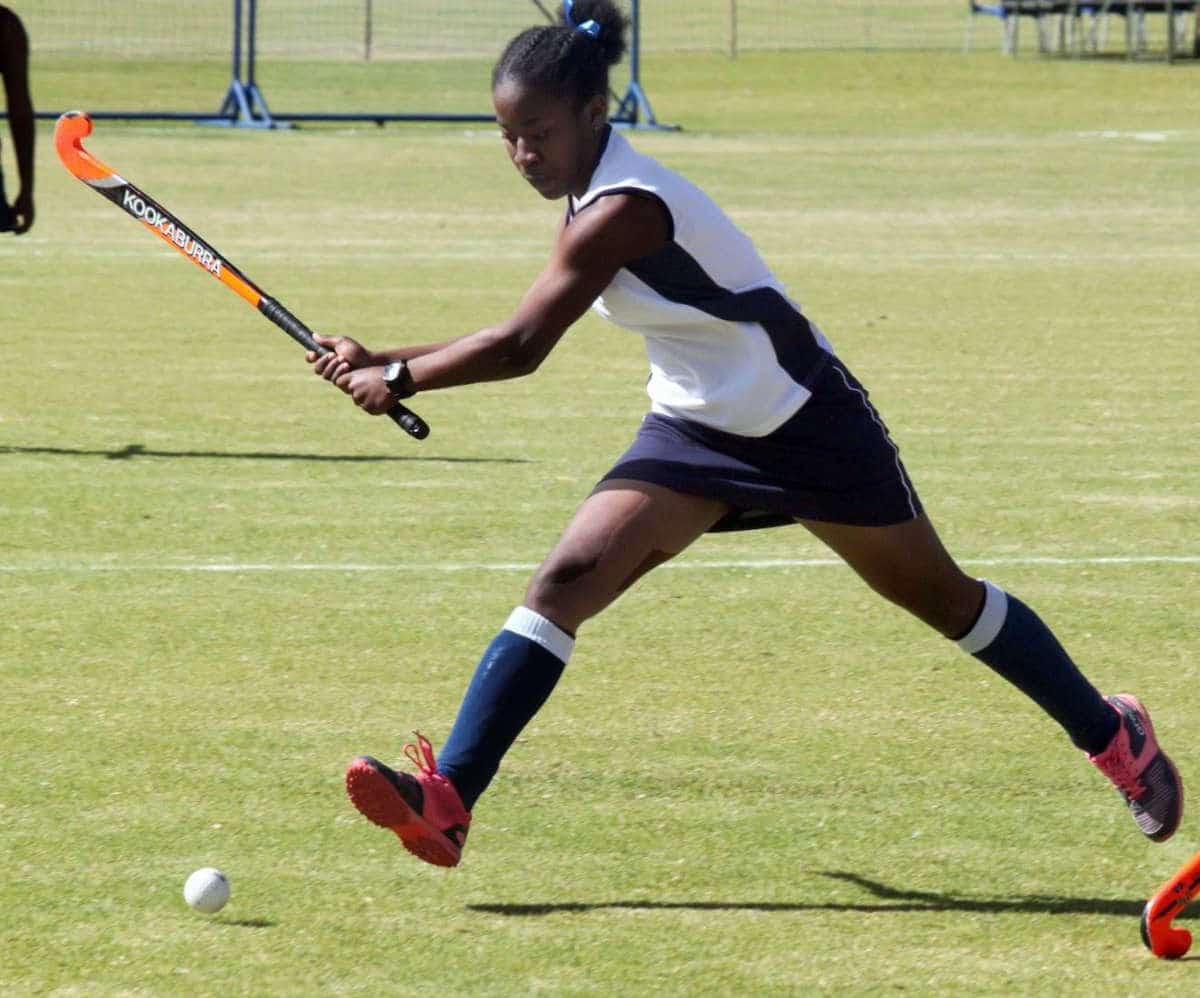 Indoor and Field Hockey
Hockey is one of the most successful sports played at Hellenic, with our Girls teams being named the Top Hockey School in Zimbabwe for Girls in 2019.
Our boys' teams have accelerated their performances in recent years when they won the Peterhouse 7s in 2019 and registered their best ever season in the same year.
Hockey at Hellenic comprises both field hockey and indoor hockey, providing our pupils with a full experience of the game and an opportunity to play the game over two full terms. Indoor Hockey is played in the first term and field hockey starts with pre-season training in the first term and matches in second term. The Academy has a purpose-built indoor hockey court where our practices and games are played, and we have also hosted several international indoor hockey festivals.
Our Boys and Girls 1st teams tour South Africa annually, playing in the highly competitive St Stithian's and St Dunstan's festivals.
Hellenic pupils have a strong representation in the Provincial and National Schools teams.
Hockey practices begin after half term of the 1st term with matches starting in the 2nd term. Home games on our impressive Hellenic fields are major annual sporting events for pupils and parents.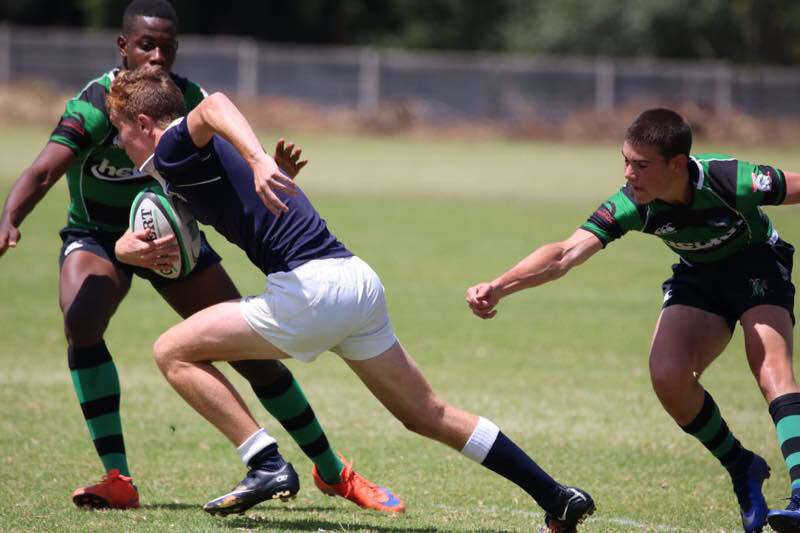 Rugby
A hugely popular sport at the school, Hellenic Academy prides itself on the quality of its rugby program.
Uniquely offering two full terms of rugby, Rugby 7s is played throughout the first term and is one of the fastest growing sports in the world. Hellenic hosts its own popular Floodlit Sevens Series on Wednesday nights and the Sevens season culminates in the premier 7s tournament – the Kershaw Cup 7s. In the last couple of years the Academy has established itself as one of the most competitive teams in this form of the game.
The more traditional 15- a-side game is played in the second term and preparation for the new season intensifies with the 1st team squad touring in South Africa and then all of the Academy's rugby players assemble for a pre-season camp at a venue outside of Harare.
The Academy has a good balance of developmental and high performance focus and our aim is to produce competitive rugby players who encompass the values of rugby union. Rugby players benefit from our exceptional facilities and have access to a range of professional support, which include specialist coaching, a high quality strength and conditioning program, an onsite Sports Therapy Clinic and nutritional advice - guiding each player to be the best they can be on and off the field.
The Academy boasts high quality coaches across all its age groups and the program is overseen by two highly qualified, international rugby coaches, both of whom have extensive experience of professional rugby in Zimbabwe and Europe.
Soccer
Soccer is offered to girls as a primary sport in the Second and Third Terms.
We participate in the private schools league in three teams: U14/U15 combined,  U16/U17 combined and Open.  Our teams have achieved considerable success throughout the years.
Boys soccer club is offered in the first and third term and the Academy team plays in the annual Peterhouse 7s Tournament in July.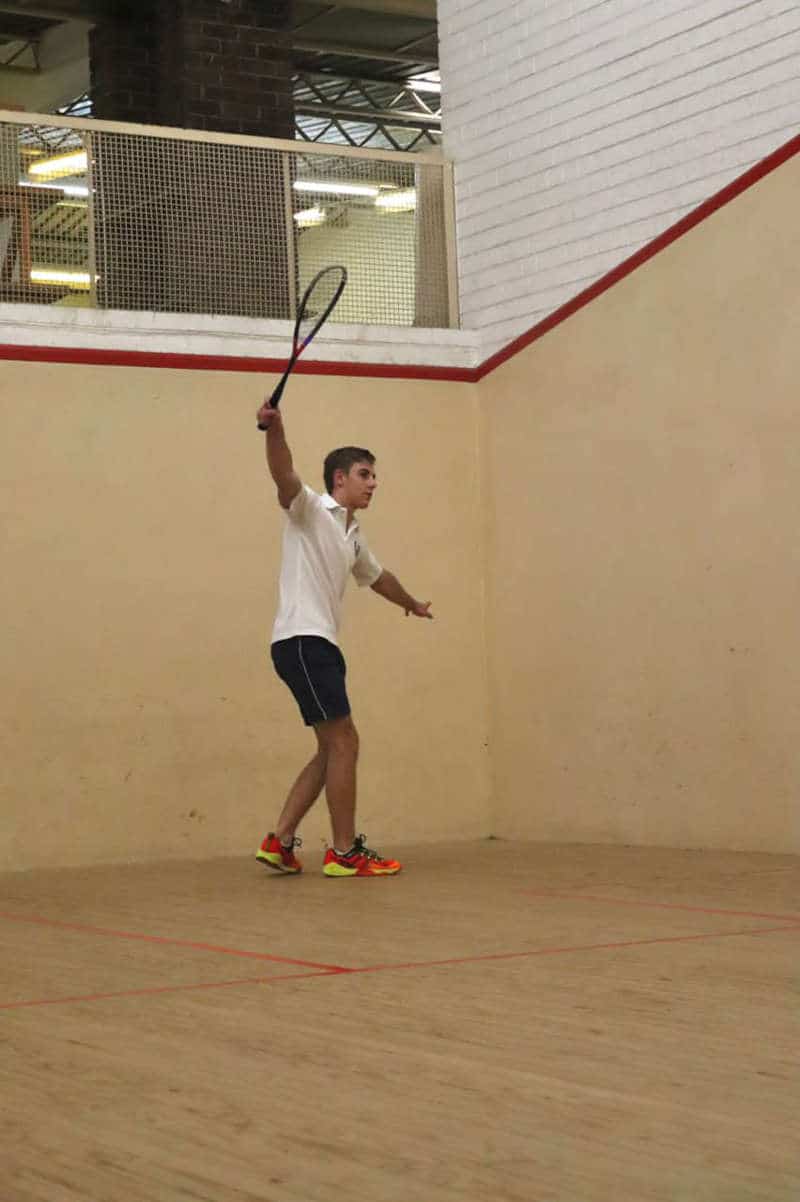 Squash
Squash is played off campus at a sports club.
We enter three teams in the Harare School's League played during the Second Term and friendly matches are arranged with other schools in the First and Third Terms.  Two past pupils have been the U19 Boys and the National Mens' Champion in the same year; 2018 and 2019.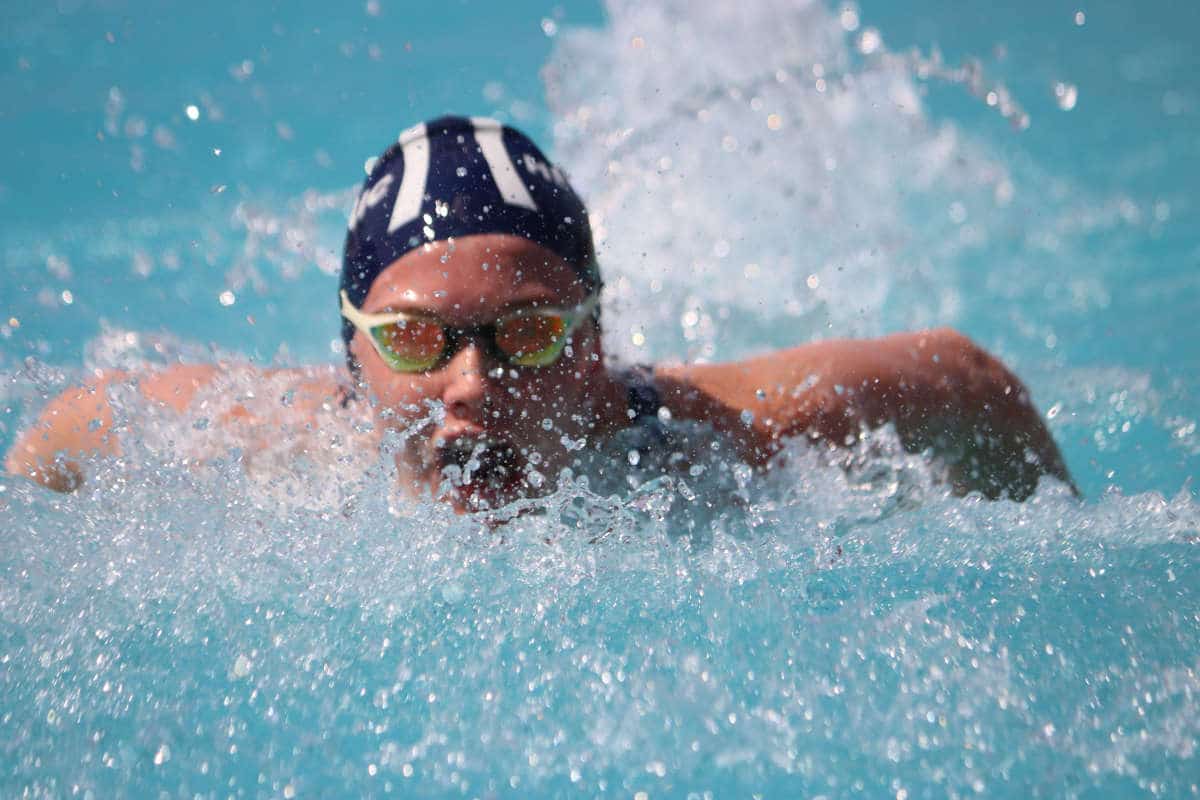 Swimming
Our 25m x 30m FINA accredited swimming pool hosts a substantial programme which continues to go from strength to strength, producing both provincial and national swimmers.
The heated pool allows our aspiring swimmers to prepare during any time of the year. Our  Boys team is a regular feature in the top 4 teams in Zimbabwe and our Girls team is the current national schools champion. Our training sessions have the flexibility to allow for all ages to attend, which assists pupils to manage a busy extra-curricular timetable. The program is delivered by the highly acclaimed Mr Kondani, who continues to drive a top class swimming program at Hellenic.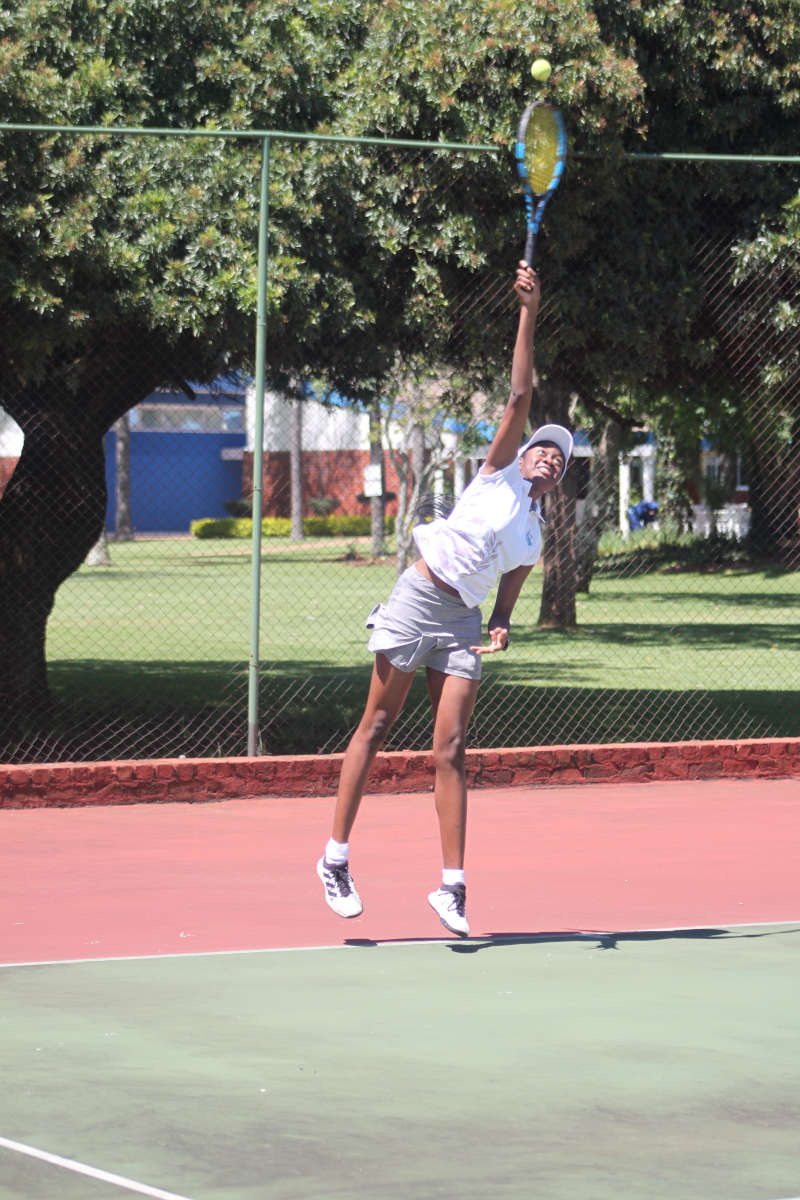 Tennis
We are proud of our girls team that has won the prestigious Melbury Cup for the last four years in a row, this Cup being the coveted national tennis trophy.
In boys tennis we field A Teams in all age groups and have reached the semi-final of the national Mim du Toit Trophy four times.  Tennis is a very popular sport at the Academy.
We are fortunate enough to have both sand and hard courts available to us at various venues, which gives players a good opportunity to fully prepare for matches no matter what the surface.  We have also enjoyed many of our pupils being chosen to represent Zimbabwe Schools Tennis playing at the South African Inter Provincials and this year, we have a record number of nine players in the various Zimbabwe teams.
The tennis teams tour South Africa each year, providing them with fresh competition, and an opportunity to grow their skills and experiences.
Triathlon
Triathletes are able to use the swimming and cross country practices to enhance their training.
All of our Academy triathletes participate in triathlon events arranged by Triathlon Zimbabwe on Sunday morning and use the Academy pool and cross country courses to develop their swimming and running parts of the events. The Academy employs experienced coaches to assist our pupils in their training and preparation.  Students have achieved considerable success at both national and international level and several of our triathletes have been offered university scholarships abroad.