Music
Hellenic Academy boasts a vibrant Music Department in which at least a third of the school population is involved, whether in the instrumental or vocal programme, or both.
There have been many scientific studies carried out which prove the benefits of studying music and the Hellenic Academy Music Department offers ample opportunity to confirm the validity of these studies. Students who are involved in Music at the Academy learn important lessons about discipline, organisation, teamwork and creativity, which they can carry into their other school pursuits.
Choirs
Choral work is very much a part of the Music Department culture. There are six different choirs for students to join. These include Junior Mixed, Girls' and Boys' Choirs and then Senior Mixed, Girls' and Boys' Choirs. These groups participate in exciting events and performances throughout the year, covering a wide range of styles including Western Classical, Gospel, African, Pop and Jazz. Each choir has two sessions a week. All form 1 pupils are expected to audition for the choir and if they are accepted they must sing in the Junior Choir.
Vocal Ensemble
The Vocal Ensemble includes the top 20 singers who audition for this elite group. Their repertoire is challenging and covers a variety of genres. This smaller group of students allows for a greater showcase of their abilities. They are often invited to perform at corporate functions and other private events.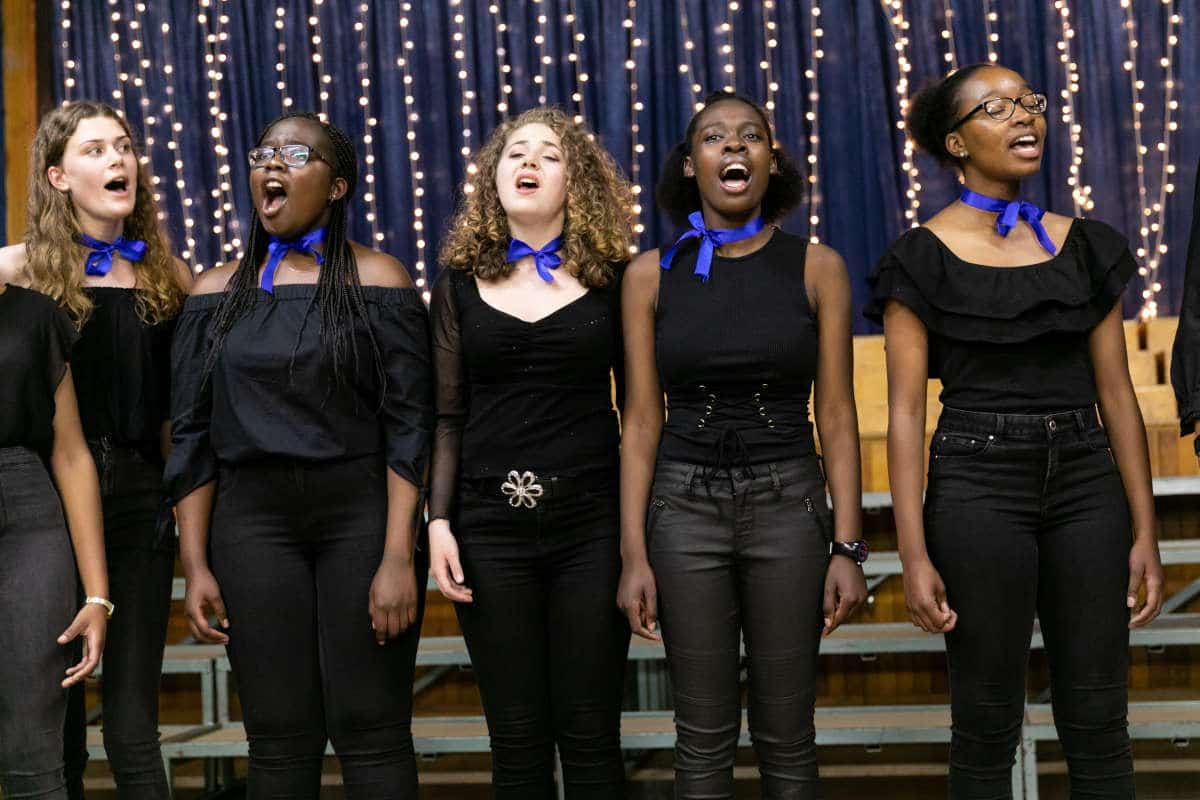 Marimba Band
The Marimba Band provides a platform for students who are interested in exploring African traditional music. There is a Junior and Senior band and each group rehearses once a week.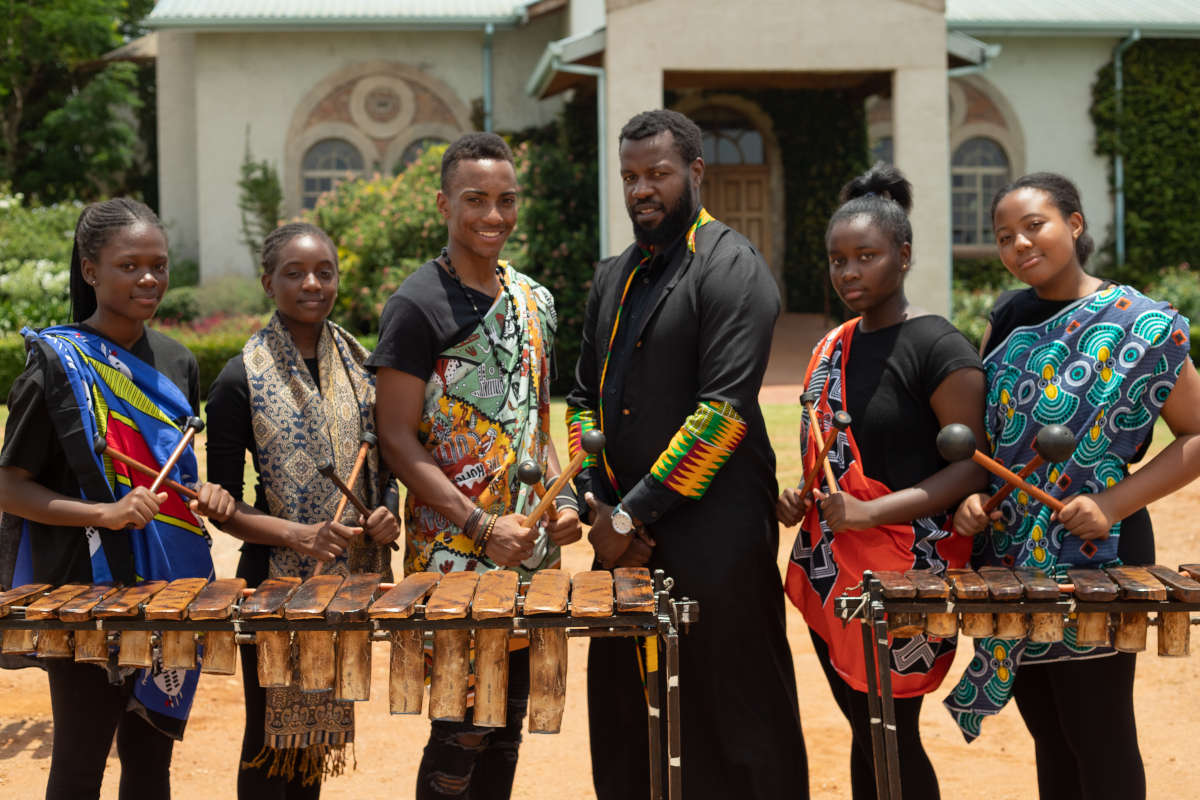 String Orchestra
This dynamic and innovative group of young string players performs an eclectic array of musical styles, from Rock to Classical.  Percussion players are brought into the Ensemble as required and the group rehearses on Tuesday afternoons from 4.30pm to 6.00pm.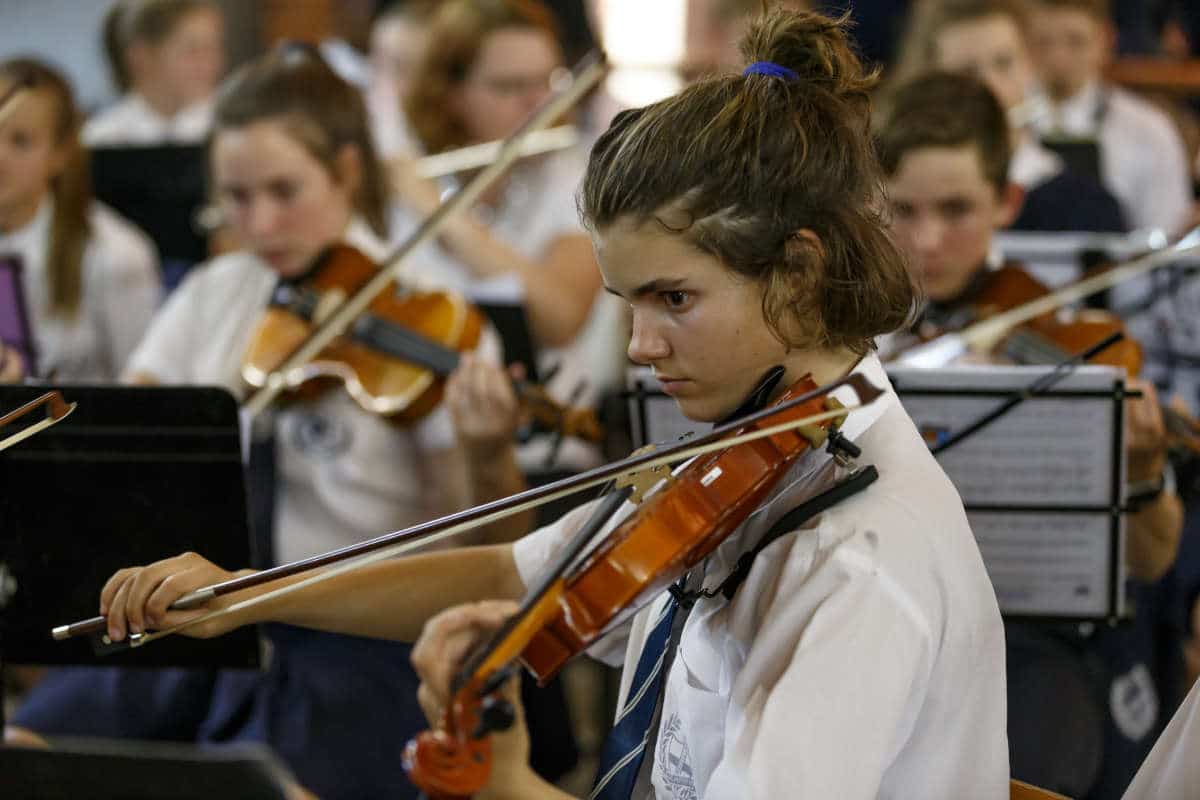 Full Orchestra
The Hellenic Academy Orchestra boasts complete String, Woodwind, Brass and Percussion sections.  Again, a wide variety of musical genres is played, including Classical, Pop and Music from the Shows.  The Orchestra practices on Monday afternoons from 4.30pm to 6.15pm.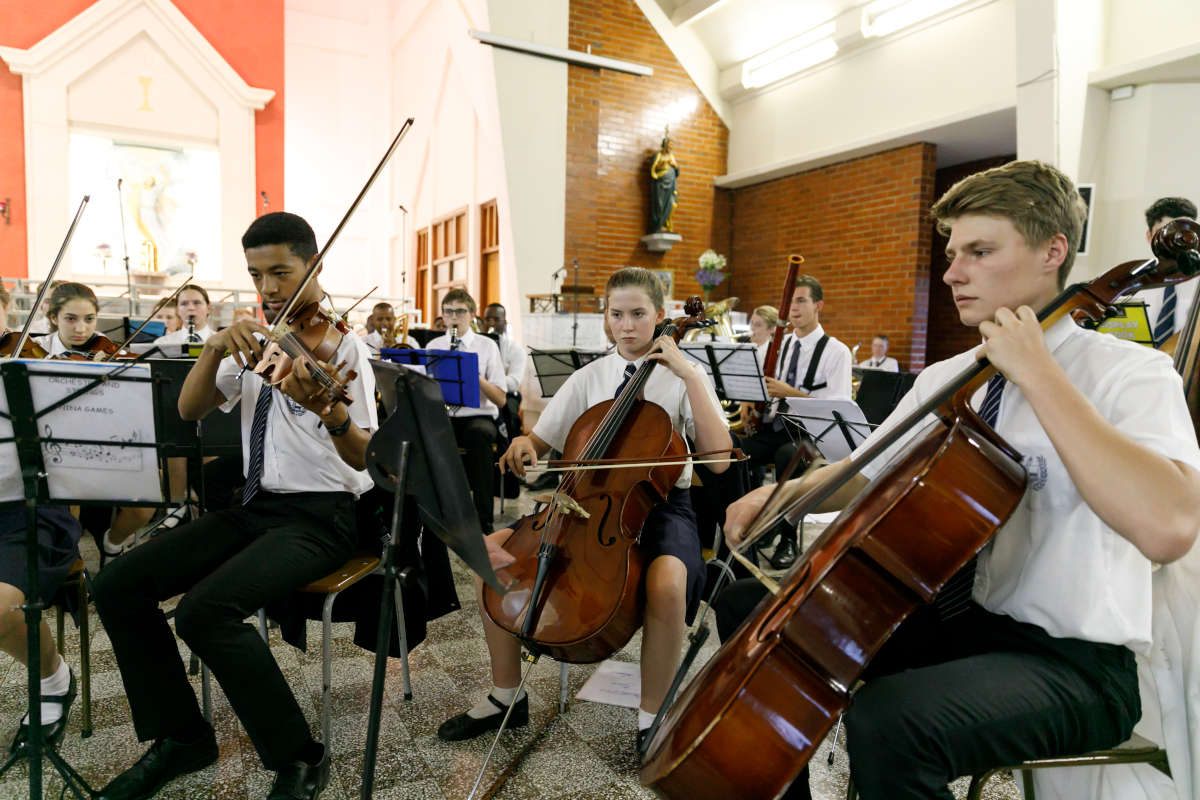 Jazz Band
The Jazz Band offers a platform for students who are interested in pursuing more contemporary styles of music. This includes more modern instruments such as bass guitar, electric guitar and keyboard.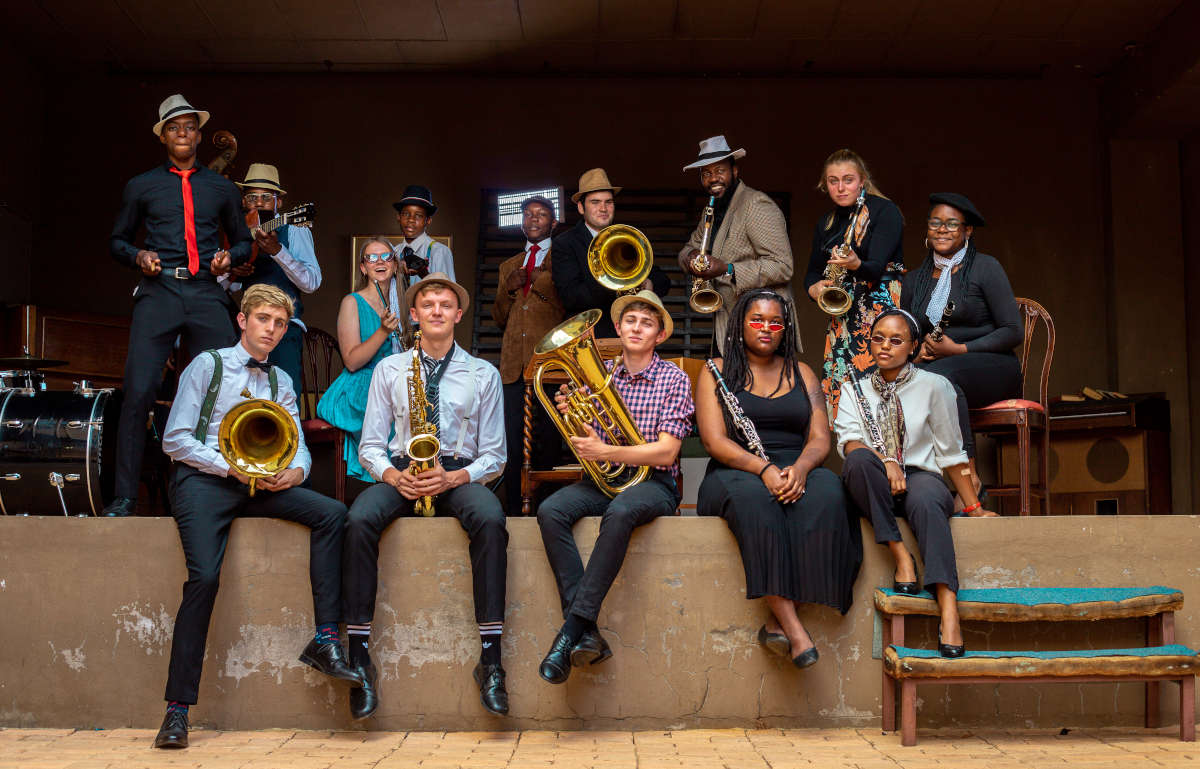 Wind Band
The Wind Band consists of a vibrant and energetic group of Woodwind, Brass and Percussion players who rehearse once a week. Their repertoire includes Musical Theatre, Film, Pop and Original Works.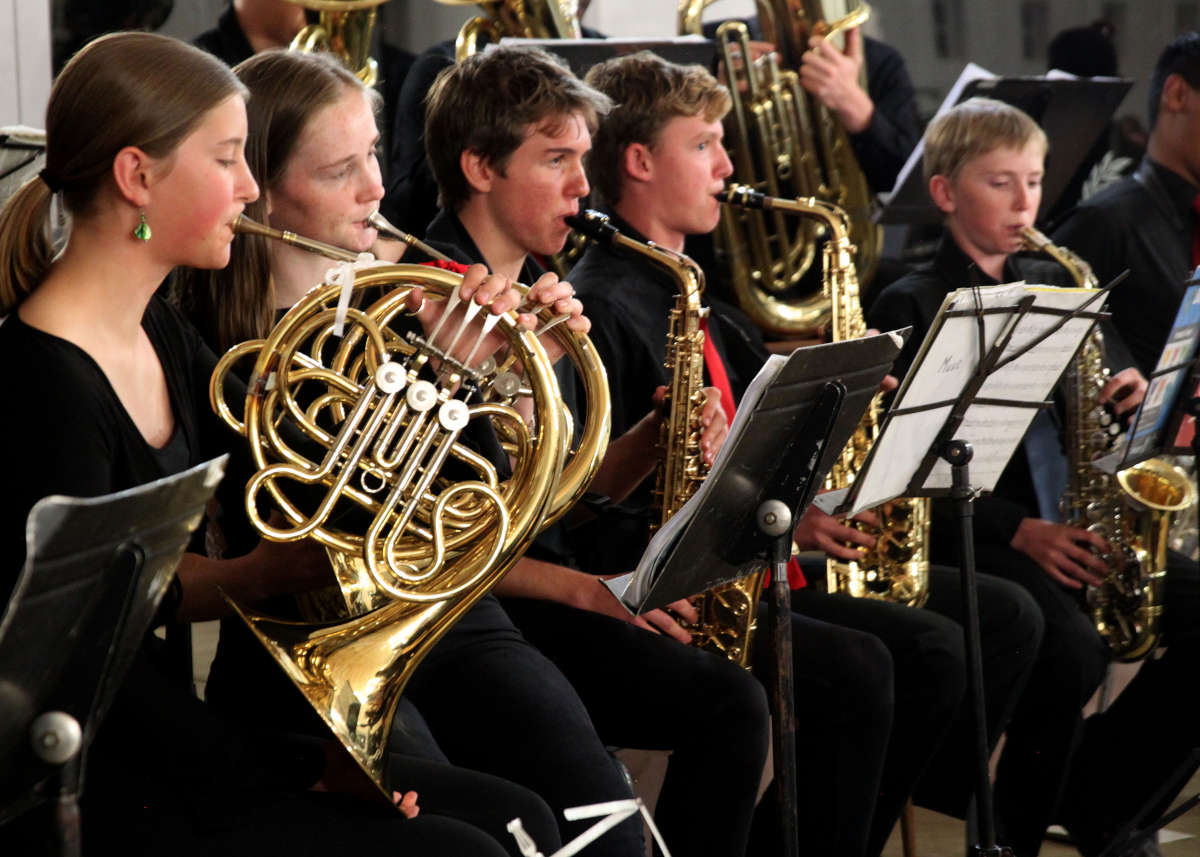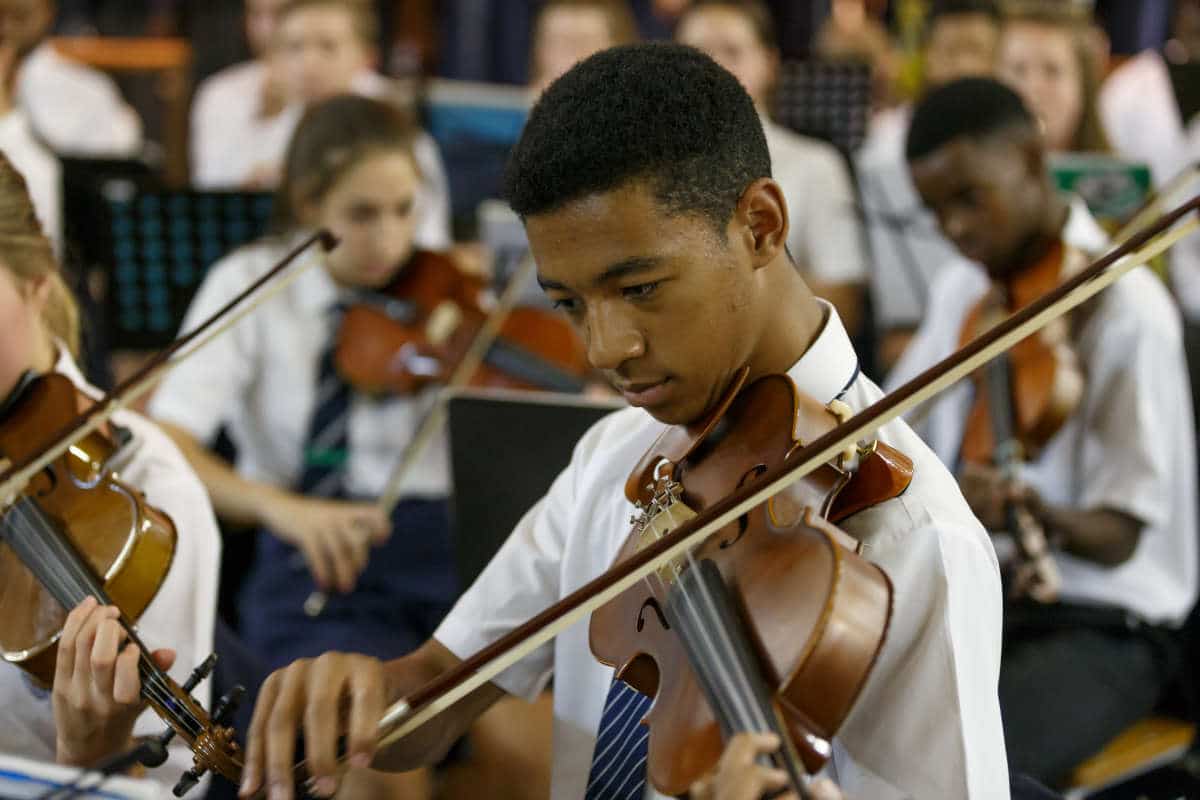 Individual Lessons
Individual lessons in String, Woodwind, Brass and Percussion instruments, as well as Vocal lessons are offered on site by a dedicated team of qualified specialist musicians. Pupils will be given the opportunity to perform at the National Institute Of Allied Arts Eisteddfod plus the Western Cape Virtual Eisteddfod. They will also be trained to complete international music exams using ABRSM (Associated Board of The Royals School of Music) and LCM (London College Of Music) as the main examining bodies. These examinations can now be done as live exams or pre-recorded performance videos catering to your child's needs.
The students who take advantage of these lessons are steered into one or more of the various choirs and instrumental ensembles that exist at the Academy.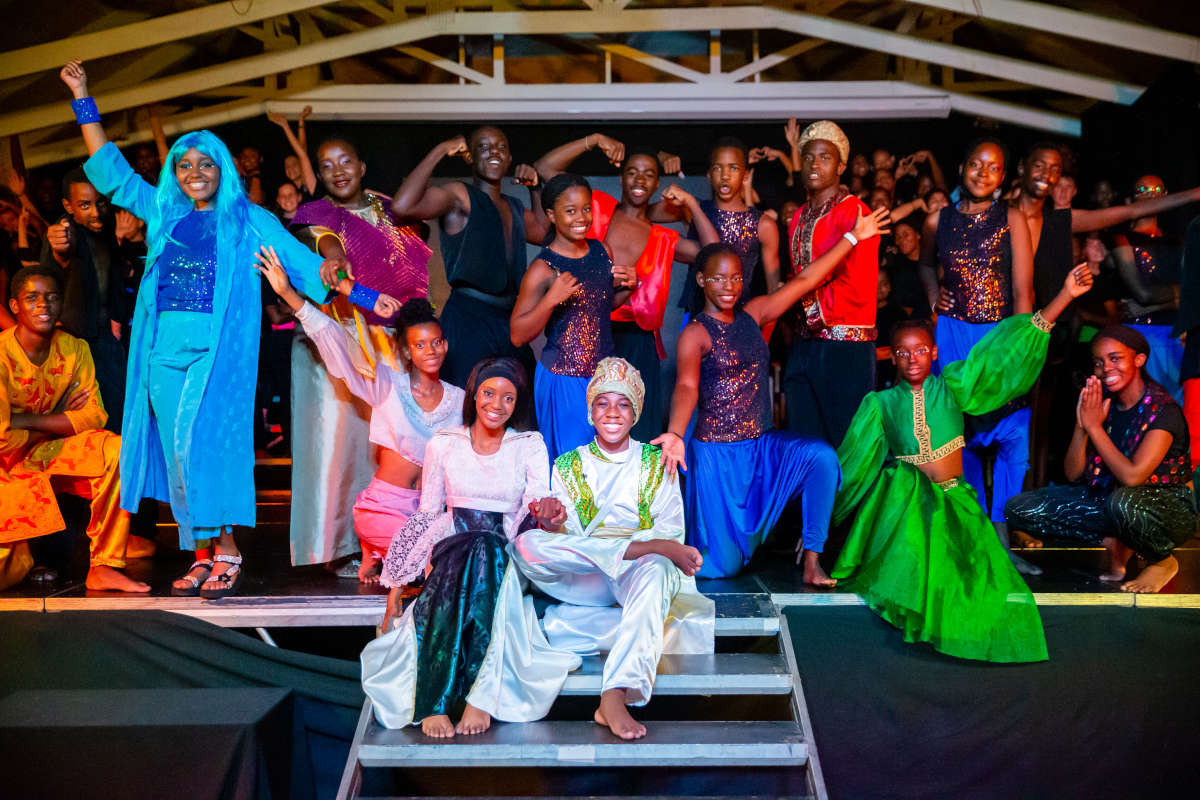 Performances and Events
Regular annual musical events at Hellenic Academy include the following:
Eisteddfod Highlights Concert
This concert is the culmination of the school's involvement in the National Institute of Allied Arts Eisteddfod which dominates the music programme of the first term.
Musician of the Year Competition
This competition takes place in the second term and is designed for instrumental and vocal soloists. It is made up of four categories: Junior (grades 1 to 3), Intermediate (grades 4 to 5), Senior (grades 6 to 8) and Open (beyond grade 8).
Instrumental and Choir Concerts
In the second term, the music department unites to perform an all-inclusive Concert based on a chosen theme.
Musical Productions
As the music department grows there is an increasing desire to present Musical Productions which would involve singers and instrumentalists giving them the opportunity to showcase their performing talents fully.
Music Tours
Every second year the top musicians in the department travel to other centres to perform a series of concerts.
Inter-House Music Competition
This very popular event occurs in the third term and is organised by the students.
Carol Service
This event, which normally takes the form of a Nine Lessons and Carols Service, is a highlight of the year and involves all the choirs and instrumental ensembles. It is open to the public and provides much enjoyment in the run-up to Christmas.